Google ad rebound offsets Alphabet's first-ever sales drop - Reuters
---
Google ad rebound offsets Alphabet's first-ever sales drop - Reuters
Posted: 30 Jul 2020 01:22 PM PDT
OAKLAND, Calif./BENGALURU (Reuters) - Google's ad sales have recovered since plummeting in March during the coronavirus pandemic, parent Alphabet Inc (GOOGL.O) said on Thursday, easing concerns about its first quarterly sales slide in its 16 years as a public company.
Alphabet shares were barely changed at $1,552, above their pre-pandemic high, after it said revenue fell 2% in the second quarter, less than analysts' estimate of a 4% decline.
Alphabet, whose ad sales account for about 78% of its revenue, has struggled during past economic slowdowns, as marketing is often the first budget item to get slashed.
But Google and its online advertising rivals Facebook Inc (FB.O) and Amazon.com Inc (AMZN.O) on Thursday all reported better results in the pandemic than in past recessions.
With its mostly free tools for web browsing, video watching and teleconferencing, Google has become a larger part of many consumers' lives as lockdown orders force people to rely on the internet for work and entertainment. In turn, the internet has become more attractive to advertisers than TV, radio and other avenues.
"We saw the early signs of stabilization as users returned to commercial activity online," Alphabet Chief Executive Sundar Pichai told analysts during a conference call on Thursday.
Search ad sales at the end of June were about flat with a year ago, marking an improvement from a "mid-teens" percentage decline in March, Alphabet Chief Financial Officer Ruth Porat told the analysts.
YouTube ad sales rose 6% in the second quarter, and were growing even faster by late June, Porat said. Sales of ads on partner properties fell 10% but were "improving somewhat toward the end of the quarter as advertisers' spend began to return," she added.
Overall second-quarter revenue was $38.3 billion, with the slowest growth since a 2.9% increase during the Great Recession in 2009.
Alphabet announced a $28 billion boost to its share buyback program. It said it would still hire a big class of recent graduates even as it slashes spending on real estate and other activities.
"What we're looking at is really how to reimagine what the workplace will look like," Porat said.
Total costs and expenses rose about 7% from a year ago to $31.9 billion in the second quarter, compared with a 12% jump a quarter ago.
Capital expenditures fell 12% to $5.4 billion, compared with a 3% drop last quarter.
Alphabet's profit was nearly $7 billion, or $10.13 per share, above analysts' average estimate of $5.6 billion, or $8.29 per share, for the quarter.
About 66% of its revenue came from Google search and YouTube ads, 12% from ads sold on partner properties online, 8% from its cloud business, and 14% from its mobile app store and about a dozen other smaller businesses.
But the company faces challenges across all those fronts. New data privacy laws, including one that went into effect this month in Google's home state of California, are depressing ad prices.
Antitrust regulators across the Americas, Europe and Asia are weighing whether Google has stifled competition on its way to dominating search, mobile software and other businesses, with some bodies even considering forcing it divest parts of its operations.
About 2,000 employees last month petitioned Google's emerging cloud business to scuttle deals with some police agencies, citing racial discrimination concerns. And whether a massive hiring spree will win other cloud clients is uncertain. Cloud sales in the second quarter of about $3 billion were in line with analysts' estimates.
Reporting by Paresh Dave in Oakland, Calif. and Munsif Vengattil in Bengaluru; Editing by Shailesh Kuber and Richard Chang
Apple, Amazon, Google and Facebook Earnings Calls: What Stood Out in Each - TheStreet
Posted: 31 Jul 2020 12:30 PM PDT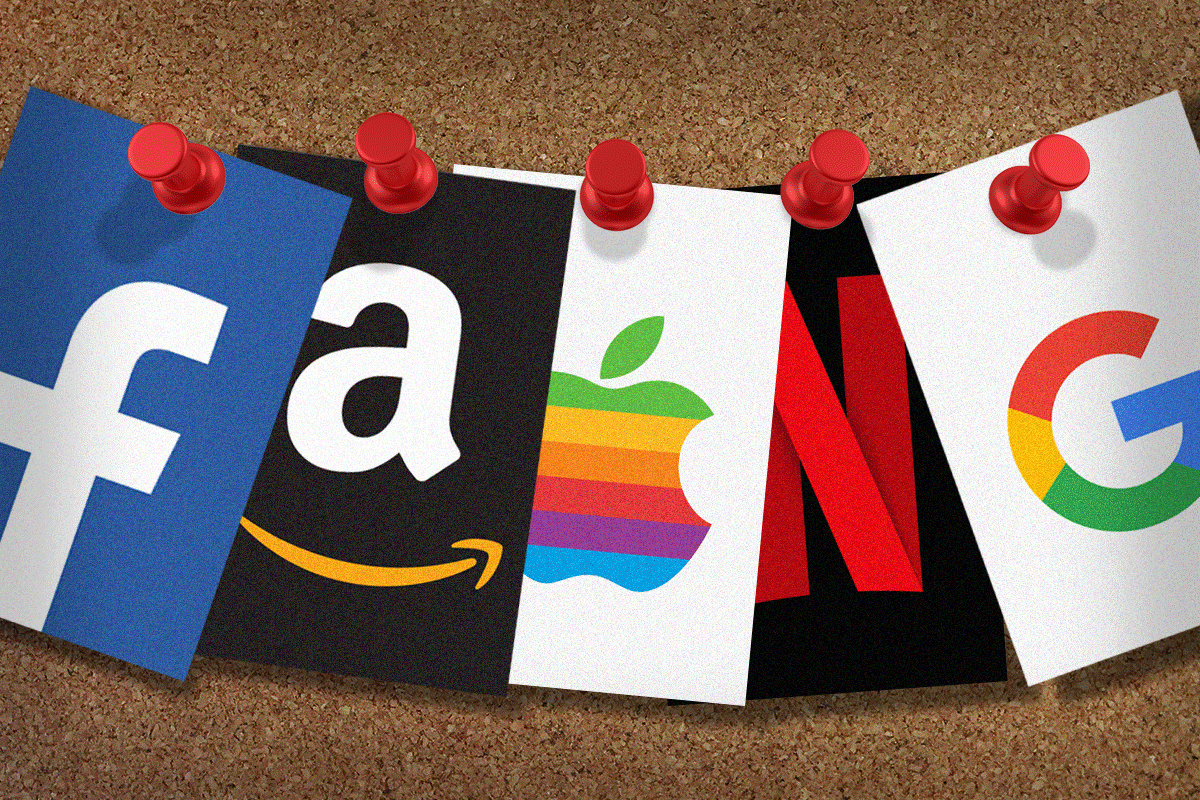 Apple attracted a lot of first-time iPad and Mac buyers last quarter, while Amazon dialed up its warehouse and logistics investments.
As usual, Apple  (AAPL) - Get Report, Amazon.com  (AMZN) - Get Report, Alphabet  (GOOG) - Get Report and Facebook  (FB) - Get Report made some significant disclosures on their quarterly earnings calls.
Here's one big thing that stood out in each of the tech giants' calendar Q2 calls, which were held on Thursday afternoon.
1. Apple Reeled in a Large Number of First-Time Hardware Buyers
On Apple's call, CFO Luca Maestri disclosed that more than 75% of June quarter Apple Watch purchases, and roughly half of the quarter's iPad and Mac purchases, were first-time buyers.
While Maestri made similar disclosures about March quarter sales activity three months ago, his comments mean that the absolute number of first-time iPad and Mac buyers rose sharply on a sequential basis, since iPad and Mac sales saw 51% and 32% sequential growth, respectively, in the June quarter.
Separately, Tim Cook indicated that the iPhone SE, which was refreshed in April, both provided a major boost to June quarter iPhone sales and is generating a larger portion of its sales from Android users than it was a year ago.
Aside from giving Apple a larger hardware installed base to sell on upgrades down the line, hardware sales to first-time buyers benefit the company by giving it more opportunities over the long run to cross-sell other hardware and services.
2. Amazon Is Investing a Ton in Warehouse Expansion This Year
On Amazon's call, CFO Brian Olsavsky said that his company, which just saw annual revenue growth accelerate to 40% in Q2 from 26% in Q1, plans to grow its fulfillment network square footage by about 50% this year, with much of the capacity coming online in late Q3 and in Q4. By comparison, fulfillment network square footage rose only 15% in 2019.
Separately, in its Q2 report, Amazon disclosed that (after backing out proceeds from property and equipment sales) its direct spending on property and equipment rose 151% annually in Q2 to $6.62 billion.
Over the long run, all this spending should -- by doing things such as increasing economies of scale, reducing shipping distances and lowering delivery times -- serve to strengthen the competitive moat provided by Amazon's massive fulfillment and logistics infrastructure. This comes as Amazon deals with competition from both retailers such as Walmart  (WMT) - Get Report and Target  (TGT) - Get Report and e-commerce platform and marketplace providers such as Shopify  (SHOP) - Get Report, Facebook and Google.
3. Google Saw Ad Spending Trends Gradually Improve in Q2
On Google's call, CFO Ruth Porat said that Google's search ad revenue gradually went from seeing a mid-teens percentage annual decline at the end of March to being "basically flat" at the end of June. She added that the growth rate saw "modest improvement" in July.
Likewise, Porat said that the "substantial headwind" seen for YouTube's ad sales from lower brand ad sales at the end of Q1 "moderated modestly" in Q2 and saw "further improvement" in July. She added that YouTube's direct response ad sales, which cover ads meant to drive actions such as e-commerce transactions and mobile app installs, have been "consistently strong."
Alphabet's "Google Search & Other" ad revenue, most of which involves search ads, fell 10% annually in Q2 to $21.3 billion, thanks in large part to weak demand from verticals such as travel and hospitality. YouTube ad revenue rose 6% to $3.81 billion.
For its part, online ad agency Merkle reported that Google search ad spend among its travel clients fell 47.4% annually in Q2, while spending among its retail and consumer goods clients rose 11%.
4. Facebook Is Even Less Dependent on Its Biggest Advertisers Than Before
On Facebook's call, CFO Dave Wehner disclosed -- at a time when Facebook continues seeing ad boycotts from some major brands that want it to more aggressively police perceived hate speech -- that his company's 100 biggest advertisers accounted for just 16% of its Q2 revenue. Previously, Facebook had only disclosed that its top-100 advertisers made up less than 20% of its revenue.
Separately, Mark Zuckerberg said that Facebook had more than nine million active advertisers during the quarter. In January, Facebook reported having eight million active advertisers.
Facebook reported its ad sales rose 10% annually in Q2 to $18.32 billion, and were also up about 10% during the first three weeks of July. The company, which has often guided conservatively, also said it expects its Q3 ad sales growth rate to be "roughly similar" to its performance over the first three weeks of July.
Apple, Amazon, Facebook, and Alphabet are holdings in Jim Cramer's Action Alerts PLUS Charitable Trust Portfolio. Want to be alerted before Cramer buys or sells these stocks? Learn more now.
Microsoft's slowdown in search advertising could spell tough news ahead for Google - CNBC
Posted: 23 Jul 2020 11:52 AM PDT
Alphabet CEO Sundar Pichai gestures during a session at the World Economic Forum (WEF) annual meeting in Davos, on January 22, 2020.
(Photo by Fabrice COFFRINI / AFP) (Photo by FABRICE COFFRINI/AFP via Getty Images)
Microsoft's advertising business struggled last quarter, as advertisers cut their budgets during the coronavirus pandemic and corresponding spike in U.S. unemployment.
That outcome could spell bad news for search advertising rival Google, whose parent company Alphabet reports second quarter earnings next week.
On Wednesday, Microsoft said that search revenue minus traffic acquisition costs fell 18% from the year-ago quarter as customers spent less on ads.
One quarter ago, that part of Microsoft's business was up 1% year-over-year, while Google search ad revenue declined 9.4%. Google's search engine is more widely used than Microsoft's Bing; Google had about 84% market share in June, while Bing had 6%, according to NetMarketShare.
Microsoft as a whole saw slower growth as the coronavirus affected many parts of its business last quarter, but portions of its business like gaming, cloud infrastructure and productivity software helped smooth out the results as people remained at home around the world to reduce spread of the coronavirus. Alphabet is less diversified than Microsoft, with 84% of its revenue coming from Google advertising in the first quarter.
Analysts polled by Refinitiv currently expect $37.35 billion in second-quarter revenue from Alphabet, suggesting a 4% year-over-year decline. A Google spokesperson did not immediately respond to a request for comment. 
Amy Hood, Microsoft's chief financial officer, said Wednesday that the company expects search revenue for the current quarter, excluding traffic acquisition costs, to be down "in the low 20% range." (Microsoft's fiscal year ended June 30.)
Amid a broad sell-off in tech stocks on Thursday, Alphabet Class A shares were down as much as 3.5% and Microsoft stock traded as much as 4.4% lower.
WATCH: Google tells employees they cannot expense food, other perks from home