"Book review: 'AIQ' explains machine learning fundamentals using human history - VentureBeat" plus 1 more
---
Book review: 'AIQ' explains machine learning fundamentals using human history - VentureBeat
Posted: 13 Aug 2019 09:16 AM PDT
What do Joe DiMaggio and birth control pills have to do with AI? And what does a lost submarine have to do with the future of robotics? AIQ is a book written by two statistics professors who attempt to use major moments in the history of war, sports, and data science to demonstrate how AI shapes the world today.
AIQ uses plain English to explain mathematical concepts that underlie the major artificial intelligence trends today, including pattern recognition, prediction, and simultaneous localization and mapping (SLAM). The original hardcover was released in 2018, and the paperback is out today.
Sprinkled throughout the book are tidbits from business history, such as how Netflix developed its recommendation algorithm and how Google made its image classification model Inception.
The book also contains important figures in data science history such as Abraham Wald, a Jewish refugee whose work on conditional probability helped guard fighter pilots from getting shot down in World War II, knowledge that plays a role in recommendation engines today.
Then there's Henrietta Leavitt, whose work as a "computer" in the 1800s made it possible for Edwin Hubble to measure the size of the universe. Her prediction rule, devised to identify stars, is applied by Apple, Facebook, and Google today.
While some of the initial chapters walk readers through major concepts such as the confluence of trends that led to the modern re-emergence of AI, each chapter in the book is like a self-contained guide to one of eight major concepts or disciplines, making the book easy to read in snackable bites.
Familiarity with AI as basic civics
AIQ is written by Chicago Booth School of Business professor Nick Polson and University of Texas, Austin associate professor James Scott. Polson and Scott say they're merely data scientists and don't want to be soothsayers or policy experts. The book does take few liberties in this regard, but they do make a handful of predictions about the future.
Some of these predictions are spot on, like the growing role understanding AI plays in being a citizen.
"There are so many unknowns that await us down the road. At a minimum, courts and legislature should know more about their own blind spots, and stop dismissing details they don't understand as 'gobbledygook,'" the book reads. "And citizens should participate in these discussions from a position of knowledge, rather than fear, of the basic technical details. Put simply, smart people who care about the world simply must know about AI."
These comments echo words from Microsoft CTO Kevin Scott, who told VentureBeat earlier this year that a basic understanding of AI is essential to citizenship in the 21st century.
Other predictions or forward-looking statements are already outdated, such as the claim that no evidence shows that AI enables surveillance or tyranny. Since this book was first released, we've learned a lot about Chinese use of facial recognition technology to track hundreds of thousands of its Uighur Muslim population and the unregulated use of the technology by law enforcement in the United States.
Fortunately for AI beginners, much of the book's contents are timeless.
This is a book that acknowledges great trends that led to the present AI revolution, such as growth in compute power and development of massive models and data sets, but it also tries to reach back through the centuries to illuminate essential elements of human intelligence that also led to the present-day dominance of machine learning.
The combination helps make it easy to digest mathematical and data science concepts, while simultaneously expanding your perspective via personal stories throughout history.
The AI journey education spectrum
A few weeks back, OpenAI CTO Greg Brockman described the emotional readiness and vulnerability required to transform from a competent programmer to a new machine learning practitioner. He offers helpful advice for anyone on a journey to better understand how to apply and deploy AI models.
The technical journey Brockman details is on the far end of a spectrum people traverse to better understand and apply AI, while AIQ covers the the beginning.
If you have a fear of the jargon and technical talk that weigh down many AI conversations, give AIQ a shot. It won't turn you into an AI practitioner, as Brockman's prescribed six-month self-training regimen sets out to do, but it can make you informed enough to begin a journey to understand how to apply AI or join conversations about AI's role in business and society.
I recommend this book to anybody who wants to understand essential elements of artificial intelligence's influence on society today and how it fits into people's everyday lives, from weather predictions and Spotify recommendations to applications in health care, the workplace, business, and security.
Axios Media Trends - August 13, 2019 - Axios
Posted: 13 Aug 2019 06:43 AM PDT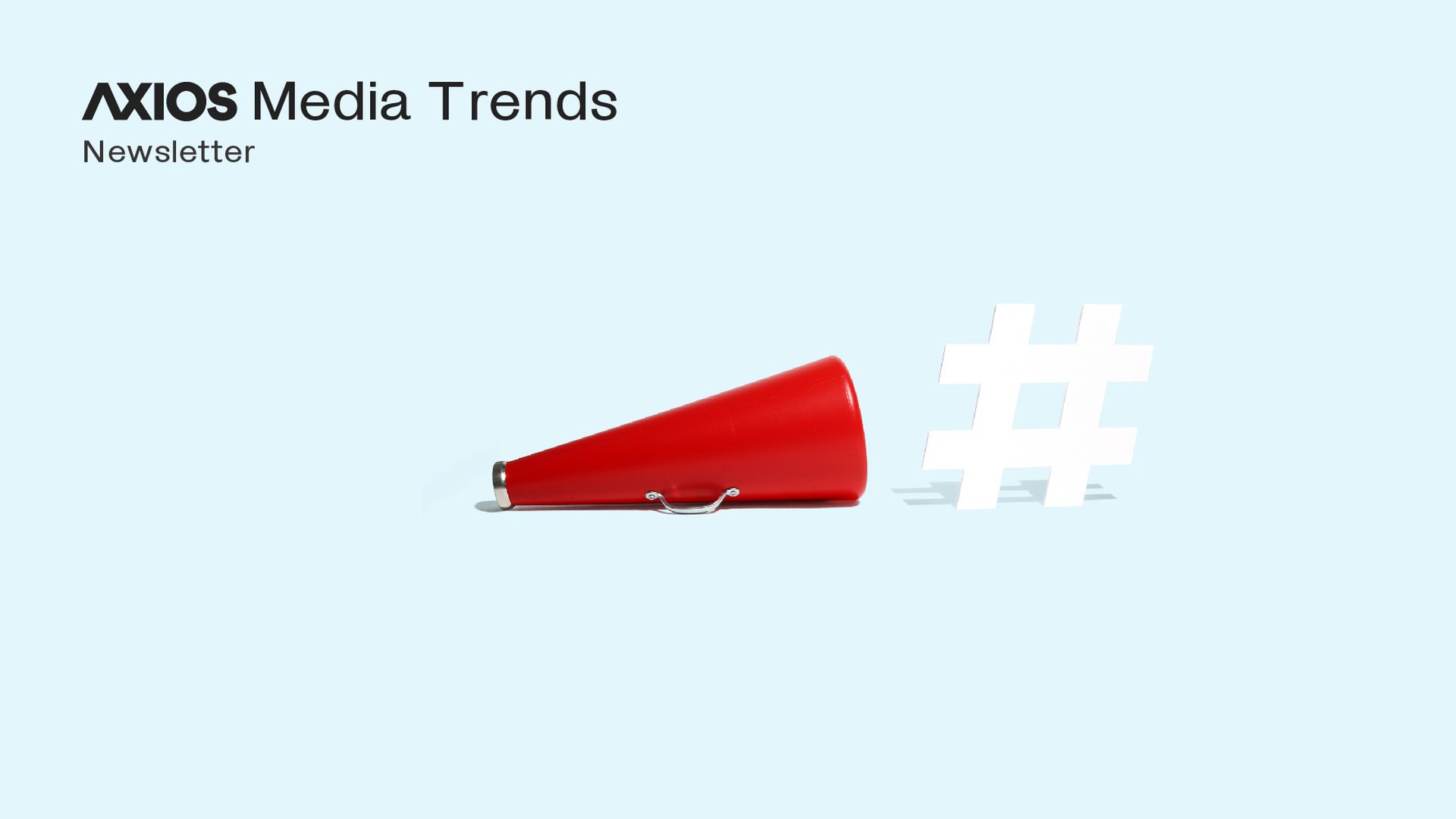 Facebook is funding 2 new BuzzFeed shows as a part of its effort to bolster news video on Watch, according to an internal memo by BuzzFeed editor-in-chief Ben Smith that was sent to staff late last night.
Details: The first show — called Did You See This? — will launch as a daily news program this September with a rotating cast of BuzzFeed News reporters and pop culture experts. The daily news roundup will unfold "using the Facebook Messenger feature in BuzzFeed's fan-favorite video format," writes Smith.
Facebook will also fund That Literally Happened, a weekly series that "brings nostalgia and historical curiosity to life through the lens of Gen Y and Gen Next-ers learning about the news, alongside the generations who lived through it." It will debut in September and will be hosted by BuzzFeed News' Hayes Brown.
Yes, but: Buzzfeed's current show on Watch called Profile, which has completed its one-year run, isn't getting renewed, which sources say can be attributed in part to its long-form format. Smith says "we're not ruling out using the Profile brand in another context, and we're working toward defining what that is."
The big picture: Facebook said in June that it would launch a new series of shows on its video tab Watch this year, using learnings from the shows it funded over the past year. Reports have suggested that Facebook is spending around $90 million to invest in news shows on "Watch."
A new report out from The Wall Street Journal last week suggested that Facebook has offered millions of dollars to big news organizations to license their content for a Facebook news section to debut in 2019.
Be smart: A source tells Axios that Facebook won't actually be licensing articles, but rather will be paying for links to articles and snippets of news. In Europe, regulators passed a controversial "link tax" last year, charging major web platforms for using snippets of news content online.
Between the lines: BuzzFeed has now had to take a clinical approach to transforming its video business.
In 2018, it started to transition its business out of the viral feed videos into licensed content. It's now focusing more on news programming, and creating licensed shows for social specifically, not just Netflix or other OTT platforms.
Buzzfeed last month launched its first show on Snapchat called BTW, a daily afternoon celebrity and entertainment news update.
It also renewed its morning show on Twitter AM2DM earlier this year.